UN Climate Change Conference (COP26) to address the global climate crisis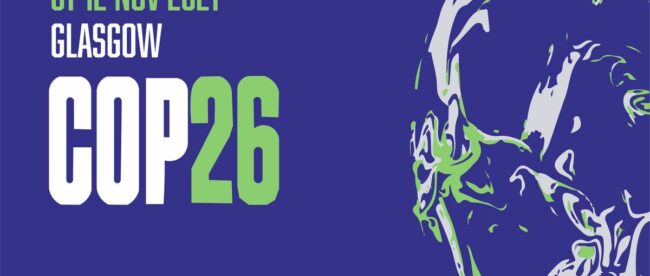 Global warming, with its wide-ranging and far-reaching impact, is affecting countries in every region across the world, including Commonwealth nations. Recent extreme weather events are unparalleled and evidence suggests that these are likely to grow in number and intensity if current trends continue and the world's average temperature rises by more than 1.5 degrees Celsius.
A recent report of the Intergovernmental Panel on Climate Change (IPCC), the UN body for assessing the science related to climate change, states that it is unequivocal that 'human influence has warmed the climate at a rate that is unprecedented in at least the last 2000 years'.
With a growing global awareness that rising temperatures and sea levels pose a severe threat to the world's ecosystems and to human societies, it is widely accepted that there is an urgent need for commitment and action by all countries. It is especially incumbent upon the big polluters to tackle climate change by reversing their damaging practices that are contributing to global warming and related disasters.
The forthcoming COP26 summit in Glasgow, which will bring together leaders, experts and other participants from 197 countries from 1–12 November 2021, will provide a crucial opportunity to accelerate multilateral action towards the goals of earlier agreements. These agreements include the UN Framework Convention on Climate Change (UNFCCC) to prevent 'dangerous' human interference with the climate system', as well as the Paris Agreement (2016) to limit global warming to below 2 degrees, and preferably 1.5 degrees Celsius. COP26 will also benefit from the passionate arguments and proposals put forward by the young participants of Youth4Climate 2021 meeting in Milan in September 2021.
As cited by Sir Vince Cable in his interview, the Commonwealth has been a pioneer in identifying the need to address the threat posed by serious deterioration in the environment and in promoting sustainable development. Its expert group report 'Climate Change: Meeting the Challenge' was ground breaking, its contributions to the UN's Brundtland Report which was the first major multilateral initiative that dealt with climate change were substantial, and its 1989 Langkawi Declaration on the Environment was innovative.
There is a potential for the Commonwealth to make another significant contribution to COP26 through its advocacy and other initiatives. Its input to mobilise finance to ensure action to combat global warming and to build the resilience of countries to climate change will be crucial particularly for its vulnerable member states, including small island states which are bearing the brunt of the climate emergency though they produce just 1% of global emissions.
Useful links for further information on COP26 and climate change, including the Commonwealth's engagement at COP26:
COP 26
The Commonwealth
https://thecommonwealth.org/media/event/event-commonwealth-secretariat-cop26
https://thecommonwealth.org/media/news/commonwealth-champion-climate-vulnerable-small-states-cop26
https://thecommonwealth.org/blog-series-commonwealth-youth-climate-action
https://thecommonwealth.org/media/news/blog-how-engage-young-people-protect-their-ocean
https://thecommonwealth.org/our-work/climate-change
https://thecommonwealth.org/climate-finance-access-hub
UN
IPCC — Intergovernmental Panel on Climate Change
IPCC report: 'Code red' for human driven global heating, warns UN chief | | UN News
Climate Reports | United Nations
Climate and Environment | UN News
Other selected links
2021 Report – Lancet Countdown
The fight against climate change goes beyond reducing CO2 emissions | The Secret Negotiator | The Guardian