THE ASSOCIATION WEBSITE GETS
A FACE-LIFT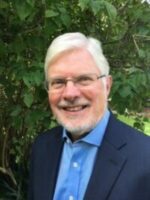 Welcome to the new face of the Commonwealth Association (CA)! This new website provides an opportunity both for visitors to learn more about the CA and the Commonwealth, and for our members to keep in touch and to benefit in full from their membership of the Association.
All those who are members have served the Commonwealth professionally in one way or another during their career. This might have been in the intergovernmental Commonwealth, working in the Commonwealth Secretariat, the Commonwealth Foundation or the Commonwealth of Learning (COL). It may have involved a post in the headquarters of the Commonwealth, at Marlborough House in London, or a position in COL's home in Vancouver, Canada. Or it might have been on a field assignment, perhaps operating as a technical expert in the developing Commonwealth. And the non-governmental Commonwealth is at least as important as the official Commonwealth. Many of our members have been employed in the upwards of eighty Commonwealth organisations which make up the unofficial Commonwealth, spread across the globe.
As well as basic information on who we are and what we do, we hope that this new website – in time – will encourage the exchange of ideas, experiences and news. To that end, we would welcome your input – maybe personal stories of what has happened in your life since serving the Commonwealth, news about your home country or your ideas on where the Commonwealth can make a distinctive global contribution. Please write to us at info@comassoc.org.
Best wishes
Stuart Mole, Chair, The Commonwealth Association