Sir Malcolm Rifkind lecture on The Future of the Commonwealth now available online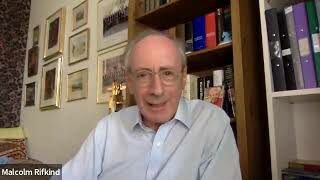 On the day of the great 2022 heatwave, 19 July, former British Foreign Secretary Sir Malcolm Rifkind gave the Second Patsy Robertson Memorial Lecture. It was due to take place in the Commonwealth's headquarters, Marlborough House, but the extreme temperature forced the organisers to move it to Zoom.
Sir Malcolm reflected on the outcome of the recent CHOGM in Rwanda and the organisation's future prospects in asking "What is the Future of the Commonwealth?". Among Sir Malcolm's many Commonwealth connections, he was most recently Chair of the Committee set up by the University of London to consider the future of Commonwealth Studies within the University.
The lecture is available through the link below.