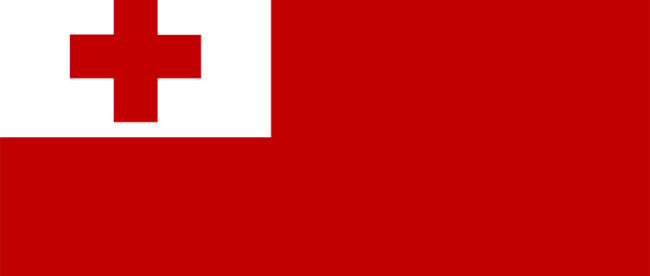 The massive Hunga-Tonga-Hunga-Ha'apai volcanic eruption that triggered a tsunami on 15 January 2022 has devastated the Kingdom of Tonga. The eruption was hundreds of times more powerful than the atomic bomb the US dropped on Hiroshima during World War Two, according to Nasa.
Communication links have been crippled in this small South Pacific Commonwealth nation, which comprises about 170 islands. Speaking from Tonga's capital, Nuku'alofa, five days after the disaster when some communication connections had been partially restored, journalist Marian Kupu gave a first-hand account: "When the first explosion happened, our ears were ringing. We could not even hear each other. So, all we did was mimic, pointing to our families to get ready to run… After the eruption, all of Tonga just turned grey… The ashes are so thick… Right now, everyone here in Tonga is in the process of cleaning up the dust from rooftops, offices, trees, vehicles, everywhere. And what we are concerned about now is clean drinking water because most of our drinking water has been affected by the dust from the volcanic ashes."
The Government of Tonga has declared that the disaster and contamination have badly affected about 85% of its population of 106,000. The fine volcanic ash and emissions pose a serious public health risk and an immense challenge for this archipelago, which has succeeded in remaining Covid-free with strict border control policy and measures.
Contacted by the Commonwealth Association's Chair, Stuart Mole, Samoan national and former Commonwealth Secretariat staffer, Neroni Slade* responded:
"The news of Tonga is horrific. There is severe damage to homes and property and public assets in the built-up areas in the main island, Tongatapu, from the volcanic ash and tsunami destruction. Damage is widespread, if not total, especially in the many smaller scattered island communities where several deaths have already been reported or people missing. While fatality numbers are, at this stage, relatively small, I suspect that more precise details and verification might reveal a more serious situation.
It seems a vital communications under-sea cable was badly damaged by the volcanic eruption but, thankfully, prompt reaction from a specialist repair vessel based in Papua New Guinea and able to pick up the needed equipment warehoused in Samoa, has now been able to restore some much-needed communications links. So, some of the regional arrangements have swung into key practical action.
The Australian and New Zealand (NZ) governments were equally prompt and, as always, most generous in their response. Air Force flights from both countries were quickly in the air in reconnaissance and with supplies. The main international airport has been cleared of ash and is now safe for use.
Food, clean water and medical supplies are, typically, the most needed. In addition to air services and assistance, naval ships from Australia, NZ and the UK are on their way with further supplies. Radio NZ reported this morning that a NZ naval vessel is shortly to leave Auckland with household goods, food, water, clothing etc. The Navy is making provision to carry supplies prepared by Tonga families in NZ and appropriately addressed to their individual families in Tonga. Lovely gesture.
As you might imagine, the Tongan communities in NZ are overwrought, and solid in their wish to contribute and assist. It seems the NZ naval ship is dropping by in Suva to pick up a hundred Fijian soldiers all geared to undertake and assist with the recovery/rebuilding effort. Pacific regional solidarity at work."
A British Naval vessel, HMS Spey, was visiting Tahiti at the time of the eruption and has been redirected to Tonga to help the relief effort. It arrived in the capital, Nuku'alofa (on the island of Tongatapu) on 26 January and has offloaded emergency medical and humanitarian aid. It is standing by to assist elsewhere as needed.
The Commonwealth Secretariat is providing technical and communications support to the Government of Tonga and is hosting a webpage providing information from Tonga and channelling donations towards the official Tongan fund. Further details can be found at https://thecommonwealth.org/tonga-volcano-tsunami-relief.
The wider international community, including the UN, has also been quick in mobilising urgent assistance and fund-raising. Donations can also be made via other international agencies, including Care International, (http://www.careinternational.org.uk/file/tonga-appeal-homepage-sliderpng) and UNICEF(UK) (https://www.unicef.org.uk/donate/donate-and-help-protect-children-in-tonga/).
It is apparent that international reconstruction support over the next few years is critical for Tonga's recovery from the unprecedented disaster that has ravaged it at lightning speed.
*Tuiloma Neroni Slade was an Assistant Director in the Commonwealth Secretariat's Legal Division, having been Attorney-General of Samoa for many years. He has subsequently been a diplomat, a justice of the International Criminal Court and, from 2008-2014, Secretary-General of the Pacific Islands Forum.